Word Plays: Possibilities
Here are some quotes about possibilities:
The goal of education is not to increase the amount of knowledge but to create the possibilities for a child to invent and discover, to create people who are capable of doing new things. Jean Piaget The possibilities are numerous once we decide to act and not react. George Bernard Shaw We have more possibilities available in each moment than we realize. Thich Nhat Hanh Come hear some of the best storytellers in our area share their favorite stories about this wonderful topic: possibilities. At every Story Circle show, superb performers tell rarely-heard contemporary and traditional stories celebrating the human spirit. The shows are shared experiences between audience and performer, combining the intensity of a solo performance with the intimacy of a face-to-face conversation. Since 2008, over 4,000 people have enjoyed our shows at Proctors. We hope to see you there!
Personal Responsibility Statement: Proctors prides itself on offering a diverse selection of arts entertainment. Not all productions may appeal to or be appropriate for every person or for all ages. Patrons are encouraged to familiarize themselves with the shows we offer in order to make informed decisions prior to purchasing tickets.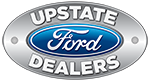 FREE PARKING in the Broadway parking garage is provided by Upstate Ford Dealers. WE ARE IN YOUR AREA.