Tellabration 2022 – Resilience
Sunday, November 13, 2022
Bram Stoker wrote in "Dracula": "It is really wonderful how much resilience there is in human nature. Let any obstructing cause, no matter what, be removed in any way, even by death, and we fly back to first principles of hope and enjoyment." Come hear stories of people and ideas defying destruction.
Many performers will be telling during our 16th season at Proctors. At each performance, storytellers share rarely heard contemporary and traditional stories which celebrate the human spirit. You will discover that storytelling is a shared experience between the audience and the performer, combining the intensity of a solo performer with the intimacy of a face-to-face conversation
Personal Responsibility Statement: Proctors prides itself on offering a diverse selection of arts entertainment. Not all productions may appeal to or be appropriate for every person or for all ages. Patrons are encouraged to familiarize themselves with the shows we offer in order to make informed decisions prior to purchasing tickets.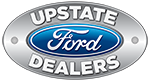 FREE PARKING in the Broadway parking garage is provided by Upstate Ford Dealers. WE ARE IN YOUR AREA.