Saturday, November 02, 2024
An incredible four act Sixties Spectacular roars onto the Proctors stage on Saturday, November 2nd at 7:00 pm. starring great bands that had countless hits in the 60s and early 70s.
Headlining the show is greatest of all the 60s acts, HERMAN'S HERMITS STARRING PETER NOONE. Peter looks great, has tons of charisma and boundless energy. Three of their hits made it to #1:"I'm into Something Good," "Henry the VIII I am" and "Mrs. Brown, You've Got a Lovely Daughter." They have sold more than 60 million records, with 4 singles and 7 albums going gold. Other hits include "Listen People," "There's a Kind of Hush," "Silhouettes," "Can't You Hear my Heartbeat," "A Must to Avoid" and "No Milk Today."
Co Headlining the show and returning to Proctors after many years are the dynamic Grass Roots. In the late 60s and early 70s, they had three top ten singles, six top twenty hits and fourteen top 40 singles, two gold albums and sold more than 20 million records. Hits include "Midnight Confession," Temptation Eyes," "Sooner or Later," "Two Divided by Love," "Where Were You when I Needed You," "Let's Live for Today" and "I'd Walk a Million Miles." Unfortunately, Rob Grill passed away in 2011, but his bandmates and outstanding lead singer Mark Dawson continue to present the great hits with passion and energy.
Another tremendous act is on the bill, Gary Lewis and the Playboys. Gary, son of legendary comedian Jerry Lewis, was one of only two acts in the 1960s whose first seven releases all reached the top 10 on the charts, and Gary won Cash Box Magazine's Male Vocalist of the Year, beating out Frank Sinatra and Elvis. The hits were "This Diamond Ring," "Count Me In," "Save Your Heart for Me," "Everybody Loves a Clown," "She's Just My Style," "Sure Gonna Miss Her" and "Green Grass." He also had a hit with Brian Hyland's "Sealed with a Kiss." Gary and the Playboys have only performed once at Proctors, many years ago, and they look forward to having fun playing their hits for their upstate fans once again.
Opening the show are local favorites the Bluz House Rockers. Celebrating their 30th anniversary, BHR have played at the Times Union Center, Proctors, the Palace, galas at SPAC and the baseball Hall of Fame in Cooperstown, all the major fairs in the region, festivals such as Alive at Five and Empire State Plaza's Summer Concert Series. They have performed on Delbert McClinton's Sandy Beaches Cruise into the Caribbean for the past decade, and lead singer Trish Anderson has also performed at the Southpoint Casino in Las Vegas. With six of the seven bandmates singing lead and harmony, they are a dynamic opening act for this great show.
Four great acts, one great night of timeless hits, transporting the audience back to a wonderful time in their lives. Thanks to the fans for keeping the music alive!
Personal Responsibility Statement: Proctors prides itself on offering a diverse selection of arts entertainment. Not all productions may appeal to or be appropriate for every person or for all ages. Patrons are encouraged to familiarize themselves with the shows we offer in order to make informed decisions prior to purchasing tickets.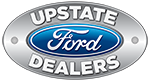 FREE PARKING in the Broadway parking garage is provided by Upstate Ford Dealers. WE ARE IN YOUR AREA.