Sasha Velour's The Big Reveal Live Show!
THE BIG REVEAL LIVE SHOW
Following the success of her first one-queen show, "Smoke & Mirrors", Sasha Velour is returning to Europe and the UK with "The Big Reveal Live Show". This new 90 minute show will present an immersive evening of drag, storytelling, and live art, featuring iconic new performances from Velour herself in a show that will have you screaming with laughter at the start, and openly weeping by the end.
Velour is known for her emotional, thoughtful, and crowd-shaking reveals and The Big Reveal Live Show! is no exception! The crowd can expect to be truly surprised in a way they never thought possible. Whether the reveals are physical stage reveals or emotional ones that catch one off-guard, Velour has set a new bar for today's drag. A true chameleon when it comes to form and style, Velour's musical selections ranges from Stevie Wonder to Britney Spears, Steven Sondheim to Deep Purple and her performances take on different forms over the course of the evening: drag performances, artful oration, childhood film, video art, and more! Don't miss this exciting evening of drag from one of the world's foremost practitioners!
"The Big Reveal Live Show" will run for 90 minutes with no intermission. VIP upgrades are available and include an exclusive art print and a meet-and-greet with Velour before the show.
Purchase VIP Meet & Greet tickets here
ABOUT SASHA VELOUR
Sasha Velour is a gender-fluid drag queen known for her performance artistry, fierce activism, and boundary-breaking scholarship. Sasha is the founder and director of the acclaimed New York City drag revue NightGowns. Her first one-queen show, Smoke & Mirrors, toured to 90 theaters around the world from 2019-2022, including the Folies Bergere and the London Palladium. Her best-selling book The Big Reveal: An Illustrated Manifest of Drag outlined the untold history of drag alongside her own life (Harper, 2023). She is currently on tour with a stage show of the same name.
In 2017, she won the 9th season of RuPaul's Drag Race, the year the show won its first Emmy. In 2020, she executive produced and starred in a docuseries adaptation of her show NightGowns, which won a RealScreen Award. In 2023, she joined the cast of HBO's We're Here, and produced drag events in Tennessee and Oklahoma (Season 4 Coming Soon). In Summer 2024, Sasha will debut her newest theater piece with the Tony Award-winning Tectonic Theater Project and director Moises Kaufman.
As an illustrator and designer, she has produced several comic books, including a series about the Stonewall uprising (2012-2019) and an anthology of drag called Velour (2013-2018). She created the Google Doodle for Marlene Dietrich in 2018, and drew a self-portrait for the cover of The New Yorker Magazine in 2023.
Sasha lives in Brooklyn with her partner Johnny Velour and their dog, Vanya.
Personal Responsibility Statement: Proctors prides itself on offering a diverse selection of arts entertainment. Not all productions may appeal to or be appropriate for every person or for all ages. Patrons are encouraged to familiarize themselves with the shows we offer in order to make informed decisions prior to purchasing tickets.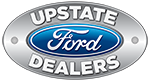 FREE PARKING in the Broadway parking garage is provided by Upstate Ford Dealers. WE ARE IN YOUR AREA.