The Rainbow Fish tells the story of the most beautiful fish in the sea, whose scales shimmer in all the colors of the rainbow. He is admired by all the underwater creatures, who invite him to come play with them. But he is not interested in joining them. One day, a small blue fish asks for one of his scales, but the Rainbow Fish refuses to share. When he is ostracized by all the other fish, his scales begin to mean less to him with no one to admire them. Taking the advice of a clever octopus, the Rainbow Fish gives all his scales away, one by one, until he is left with only one. The more he shares, the happier he becomes. Surrounded by many fish, each with one iridescent scale, the Rainbow Fish now no longer looked different, and he at last feels at home among the other fish.
Personal Responsibility Statement: Proctors prides itself on offering a diverse selection of arts entertainment. Not all productions may appeal to or be appropriate for every person or for all ages. Patrons are encouraged to familiarize themselves with the shows we offer in order to make informed decisions prior to purchasing tickets.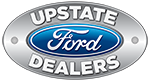 FREE PARKING in the Broadway parking garage is provided by Upstate Ford Dealers. WE ARE IN YOUR AREA.