Pretty Much the Best Comedy Show: Adrienne Iapalucci
Saturday, February 11, 2023
Recently returning from a tour of the US and Europe, Adrienne Iapalucci will be headlining Pretty Much The Best Comedy Show on Saturday, February 11th.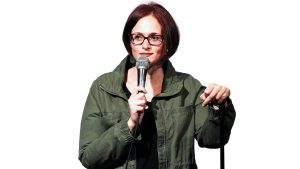 Adrienne Iapalucci is a writer, comedian, and podcast host who made her stand-up debut on NBC's Last Comic Standing. She has appeared on Netflix's Degenerates S2, This Week at the Comedy Cellar, The Late Show with David Letterman, and Gotham Comedy Live on AXS TV. She was a featured performer on JFL's New Faces. She won the first-ever People's Choice award at the New York Comedy Festival. Adrienne was also a semifinalist in the festival's New York's Funniest Stand-Up competition and a runner-up in the New York Underground Comedy Festival's Best of the Boroughs contest. Adrienne wrote for What's Your F@3King Deal?! with Big Jay Oakerson. When she's not touring comedy clubs around the country, she can be seen regularly at The Comedy Cellar and The Stand in New York City. She also co-hosts the popular weekly podcast 'Vadge' with Sarah Tollemache.
The show will include a host and feature comedian for an entire evening of comedy – the lineup, including the headliner, is subject to change without notice. This is an adult comedy show, all attendees should be 18+ years of age.
Full PMTBCS Schedule

Personal Responsibility Statement: Proctors prides itself on offering a diverse selection of arts entertainment. Not all productions may appeal to or be appropriate for every person or for all ages. Patrons are encouraged to familiarize themselves with the shows we offer in order to make informed decisions prior to purchasing tickets.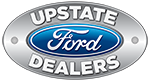 FREE PARKING in the Broadway parking garage is provided by Upstate Ford Dealers. WE ARE IN YOUR AREA.