Henry Johnson: Ballad of a Forgotten Hero
Saturday, February 10, 2024
By Rachel Lynett
Dramaturgy by Eunice Ferreira
Henry Johnson has a street named for him in Albany, but why? The World War I soldier proved his bravery on the battlefield with the all-Black New York National Guard 369th Infantry Regiment. He led a victory parade through the streets of his birthplace but was scarred in body and spirit by the toils of war. For decades, he was denied his due from the United States military.
Playwright Rachel Lynett, with historical and dramaturgical research by Skidmore professor Eunice Ferreira, brings Henry Johnson to life with text and music from the Jazz and Ragtime era and more. Discover how the fight to recognize a real hero was finally won in 2015 when Henry Johnson received the Medal of Honor from President Barack Obama. This 45-minute play is a perfect companion to studies about World War I history, Black history and New York State history.
Learn more about our student matinees from the Collaborative School of the Arts.
"Henry Johnson: Ballad of a Forgotten Hero" is also coming to our other two venues, don't miss your chance to see this amazing show!
Universal Preservation Hall – 11 a.m. Saturday, Feb. 17
Capital Repertory Theatre – 11 a.m. Saturday, March 9
Personal Responsibility Statement: Proctors prides itself on offering a diverse selection of arts entertainment. Not all productions may appeal to or be appropriate for every person or for all ages. Patrons are encouraged to familiarize themselves with the shows we offer in order to make informed decisions prior to purchasing tickets.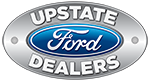 FREE PARKING in the Broadway parking garage is provided by Upstate Ford Dealers. WE ARE IN YOUR AREA.