The Room with Live Commentary by Greg Sestero
Thursday, November 16, 2023
Presented by ICFS
"Oh, Hi Mark!" In celebration of the 20th Anniversary of the cult phenomenon that made Greg Sestero a legend, Greg will be watching "The Room" with you and providing live commentary throughout the film! There will also be a post-screening Q&A, followed by a meet & greet open to all ticket holders.
"The Room," which inspired James Franco's award-winning adaptation "The Disaster Artist," follows Johnny–a successful banker who lives happily in a San Francisco townhouse with his fiancée, Lisa. One day, inexplicably, she gets bored with him and decides to seduce his best friend, Mark (Greg Sestero). From there, nothing will be the same again.
Greg Sestero is the New York Times best-selling author of the Oscar-nominated "The Disaster Artist" and co-star of the cult classic "The Room." Greg also recently wrote and produced "Best F(r)iends" Volume 1 and Volume 2 (Lionsgate) and was recently seen in Netflix's popular gothic-drama mini-series "The Haunting of Bly Manor." His directorial horror-genre debut, "Miracle Valley," is currently streaming on Tubi. It is the first very first film to ever shoot at Frank Lloyd Wright's world-renowned masterpiece Falling Water.
Greg's 2013 memoir "The Disaster Artist: My Life Inside The Room, the Greatest Bad Movie Ever Made" was published by Simon & Schuster and adapted into a Golden Globe-winning film by Warner Bros and A24. It showcases an all-star cast including James Franco, Seth Rogen, Dave Franco, Sharon Stone, Bryan Cranston and Alison Brie. The hilarious and heartfelt film was nominated for an Academy Award for Best Adapted Screenplay at the 2018 Oscars.
Items available for Sale/Signature after the screening include:
"The Room" original screenplay
"The Room" Blu-ray *limited edition
"The Room" hats
"The Room" poster
"Oh, Hi Mark t-shirts
"The Disaster Artist" paperback
"The Disaster Artist" poster
"Best F(r)iends" Volume 1-2 Blu-ray *limited edition
"Miracle Valley" Blu-ray
2002. Rated R. Run time: 1 h 39 m.
Location: GE Theatre
Personal Responsibility Statement: Proctors prides itself on offering a diverse selection of arts entertainment. Not all productions may appeal to or be appropriate for every person or for all ages. Patrons are encouraged to familiarize themselves with the shows we offer in order to make informed decisions prior to purchasing tickets.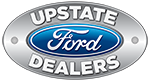 FREE PARKING in the Broadway parking garage is provided by Upstate Ford Dealers. WE ARE IN YOUR AREA.