ICFS Presents: The Who's Tommy (1975)
Thursday, January 04, 2024
Presented by ICFS
Tina Turner dominates this movie with her electrifying performance as The Acid Queen! Oliver Reed, Ann-Margret, Elton John, Eric Clapton, Jack Nicholson, Arthur Brown and The Who also star in this rock n' roll classic from controversial "wild man" director Ken Russell. The story—should you have been born too late to have been witness to this classic—circles around 'Tommy,' a "deaf, dumb and blind boy" who becomes a master pinball player and, subsequently, the figurehead of a cult!
As with other ICFS events, expect prizes, surprises, a convenient bar and comfy sofas.
1975. Rated PG. 111 minutes.
A part of the "Those We Loved! Those We Lost!" Movie Series.
Personal Responsibility Statement: Proctors prides itself on offering a diverse selection of arts entertainment. Not all productions may appeal to or be appropriate for every person or for all ages. Patrons are encouraged to familiarize themselves with the shows we offer in order to make informed decisions prior to purchasing tickets.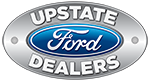 FREE PARKING in the Broadway parking garage is provided by Upstate Ford Dealers. WE ARE IN YOUR AREA.