ICFS Presents: Pee-wee's Big Adventure (1985)
Thursday, January 11, 2024
Presented by ICFS
Paul Reubens stars as the eccentric and childish Pee-wee Herman, embarking on a big adventure when his beloved bicycle is stolen. Armed with information from a fortune-teller and a relentless obsession with his prized possession, Pee-wee encounters a host of odd characters and bizarre situations as he treks across the country to recover his bike.
As with other ICFS events, expect prizes, surprises, a convenient bar and comfy sofas.
1985. Rated PG. 91 minutes.
A part of the "Those We Loved! Those We Lost!" Movie Series.
Personal Responsibility Statement: Proctors prides itself on offering a diverse selection of arts entertainment. Not all productions may appeal to or be appropriate for every person or for all ages. Patrons are encouraged to familiarize themselves with the shows we offer in order to make informed decisions prior to purchasing tickets.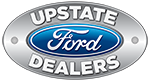 FREE PARKING in the Broadway parking garage is provided by Upstate Ford Dealers. WE ARE IN YOUR AREA.