ICFS Presents: Laurel & Hardy: Year One with Live Organ Accompaniment
Thursday, December 21, 2023
Presented by ICFS and the Hudson-Mohawk Theatre Organ Society
This program will feature four newly restored silent shorts from Stan Laurel and Oliver Hardy's very first year together, plus…a holiday classic from a bit later in their career. The four "Year One" shorts bear witness to the evolution of Laurel & Hardy's partnership, sometimes even presenting them in roles other than those they became famous for. As such, we feel that these are an absolute must-see. NOTE: Though the shorts are not rated, we wish to alert viewers of one or two brief instances of inappropriate content.
Music for the program will be provided by Carl Hackert, Program Director of the Hudson-Mohawk American Theatre Organ Society and one of the area's most talented theatre organists. Hackert will perform on "George," a digital recreation of George Wright's famous Hollywood Philharmonic recording studio organ, and the BIGGER 'boyfriend' to Proctors' famed "Goldie."
Incredible films, an incredible player, an incredible instrument! You won't want to miss this event!
Not rated. 105 minutes
Personal Responsibility Statement: Proctors prides itself on offering a diverse selection of arts entertainment. Not all productions may appeal to or be appropriate for every person or for all ages. Patrons are encouraged to familiarize themselves with the shows we offer in order to make informed decisions prior to purchasing tickets.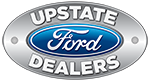 FREE PARKING in the Broadway parking garage is provided by Upstate Ford Dealers. WE ARE IN YOUR AREA.