ICFS Presents: Kansas City Bomber (1972)
Thursday, January 25, 2024
Presented by ICFS
Raquel Welch rocks and ROLLS as a rising star Roller Derby skater in this poignant portrayal of the hand-to-mouth struggle of beloved regional athletes and performers whose fates are in the hands of soulless small-time entrepreneurs. Welch is terrific, as is Kevin McCarthy, but other standouts include Helena Kallianotes ("Five Easy Pieces") and Patti 'Moo Moo' Cavin as Welch's fiercest competitors, as well as Norman Alden ("Electra Woman and Dyna Girl") as the slow-witted, but kind son of a backwater pig farmer who gets recruited to serve as the team's healer. Finally, though her role is brief, note how nearly fully formed Jodie Foster's personality was even at 9 years old.
1972. Rated PG. 99 minutes.    
A part of the "Those We Loved! Those We Lost!" Movie Series.
Personal Responsibility Statement: Proctors prides itself on offering a diverse selection of arts entertainment. Not all productions may appeal to or be appropriate for every person or for all ages. Patrons are encouraged to familiarize themselves with the shows we offer in order to make informed decisions prior to purchasing tickets.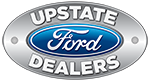 FREE PARKING in the Broadway parking garage is provided by Upstate Ford Dealers. WE ARE IN YOUR AREA.