Thursday, December 14, 2023
Janet Leigh and Robert Mitchum star in this too-rarely screened holiday movie about a young widow at Christmas time who is torn between a boring attorney and a romantic ne'er-do-well. Sorry, no points for guessing which one Mitchum plays.
1949. Not rated. 87 minutes.
Personal Responsibility Statement: Proctors prides itself on offering a diverse selection of arts entertainment. Not all productions may appeal to or be appropriate for every person or for all ages. Patrons are encouraged to familiarize themselves with the shows we offer in order to make informed decisions prior to purchasing tickets.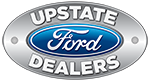 FREE PARKING in the Broadway parking garage is provided by Upstate Ford Dealers. WE ARE IN YOUR AREA.